Releasing the Press — BIG ANNOUNCEMENT!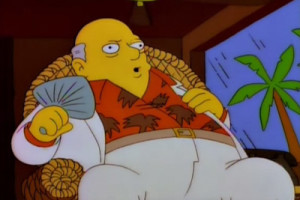 BIG CHANGES AT DRUNKEN CAT COMICS! BIG BUSINESS MERGER.
The company formally known as Happy Joy Luck LLC, a subdivision of Conglomo Worldwide Investments and Novelties Incorporated will continue to be known as such since neither company actually exists.
In other news, beginning January 2015, Drunken Cat Comics will merge its two most popular properties, the daily publication known as Daily Shots and the weekly publication known as Mixed Drink Wednesdays into a single tri-weekly publication (UPDATING EVERY Tuesday, Thursday and Saturday) hereto forth to be known as Drunken Cat Comics (because we are too lazy to think of another name).
For those of you saddened by the loss of the Daily Shots and Mixed Drink Wednesdays, fear not! The new site will be streamlined to bring you the top shelf laughs and commentary on modern day foibles that you've come to expect from the writers at Drunken Cat Comics, only now they will be directly on the front page. No more searching or clicking through confusing portals to try to get your daily funny.
For those of you not saddened by the loss of the Daily Shots and Mixed Drink Wednesdays, isn't it about time you stopped being a heartless monster.
The new site will also take us into the 21st Century as you will now be able to interact with the writers themselves in the cutting edge Comment section, available on all online comics. You will also be able to purchase more of the books you aren't already purchasing in the new Store Front section.
And speaking of which, please check out our current store section as we are currently having a blowout sale to try to reduce inventory before the big move! We don't want to load it on the truck, so we're pricing everything as is! You've never seen prices this low, have you?
Due to the big changes taking place at our office, we will be taking the following month off so our CEO's can fly their big jumbo jets to their remote islands to recuperate in a style you couldn't possibly imagine with your feeble brains.
We hope you will continue to use our product as we value your patronage.
Be here January 2015 for the next step in the Drunken Cat evolution!
END HUMAN TRANSMISSION