Posts Tagged politics
15 results.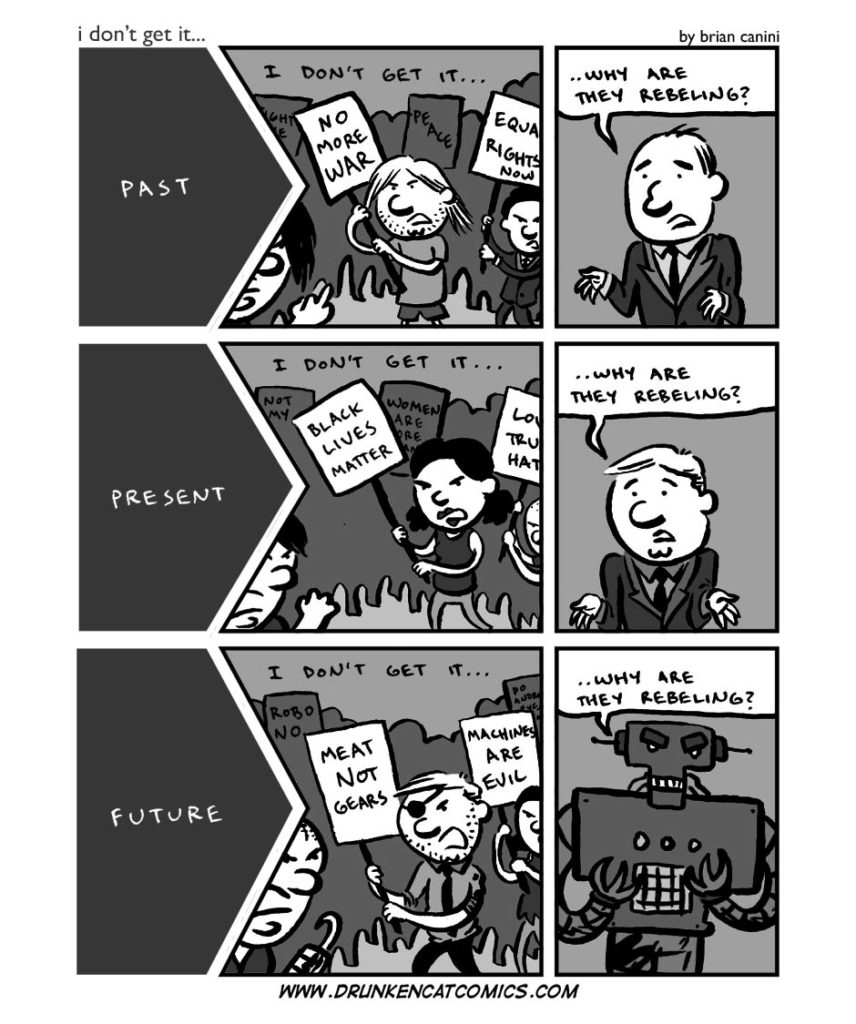 It bothers me how little empathy and/or understanding generations have toward each other's struggles and protests. Maybe we're just doomed to repeat the same mistakes over and over again?
On the bright side, when the machines finally take over mankind will finally come together to overcome a common enemy… hopefully.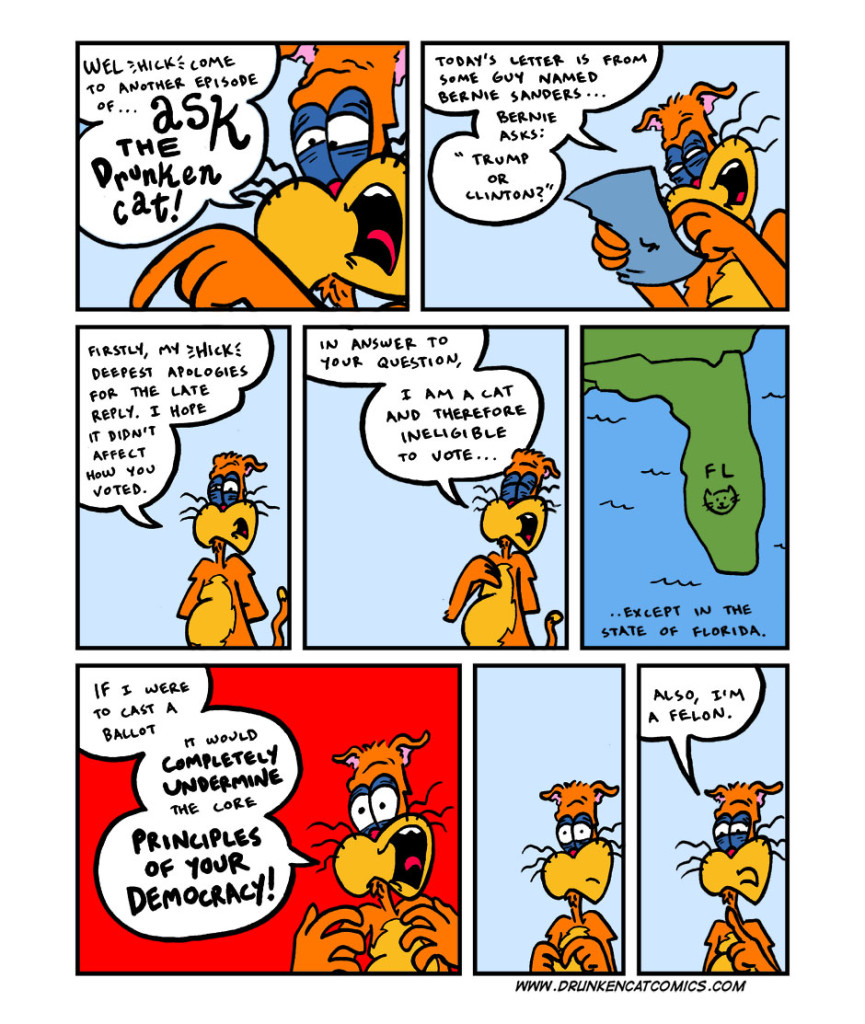 Our second question came from a pretty big deal, Mr. Bernie (or someone pretending to be him). Hope The Drunken Cat was able to enlighten you, good sir. Feel the Bern!
Want your question answered by The Drunken Cat? Fill out The Ask the Drunken Cat form and your question could become a comic!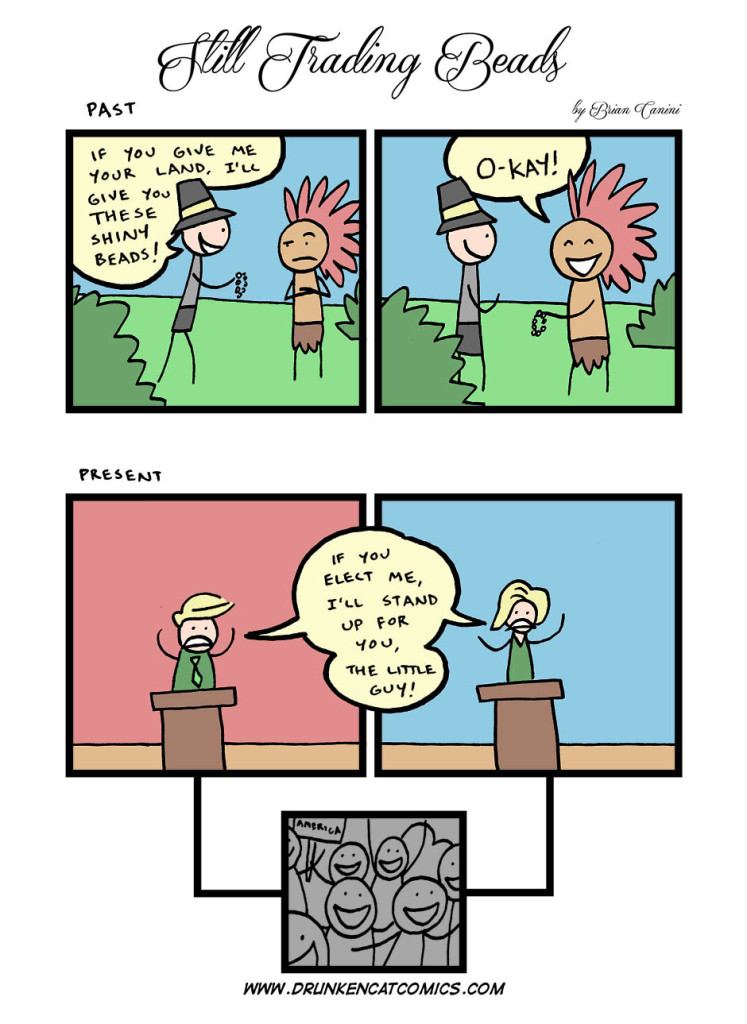 For today's comic I decided to do another style experiment and used the style of John McNamee's Pie Comics. Pie Comics is hilarious and, for those of you who haven't read it, it's definitely worth checking out. Beyond that, this comic is a rare political one. It's not something Derek and I do all that often on the site. The elections are coming up, scary times.
One of these days we're going to learn… I hope.