Posts Tagged dogs
33 results.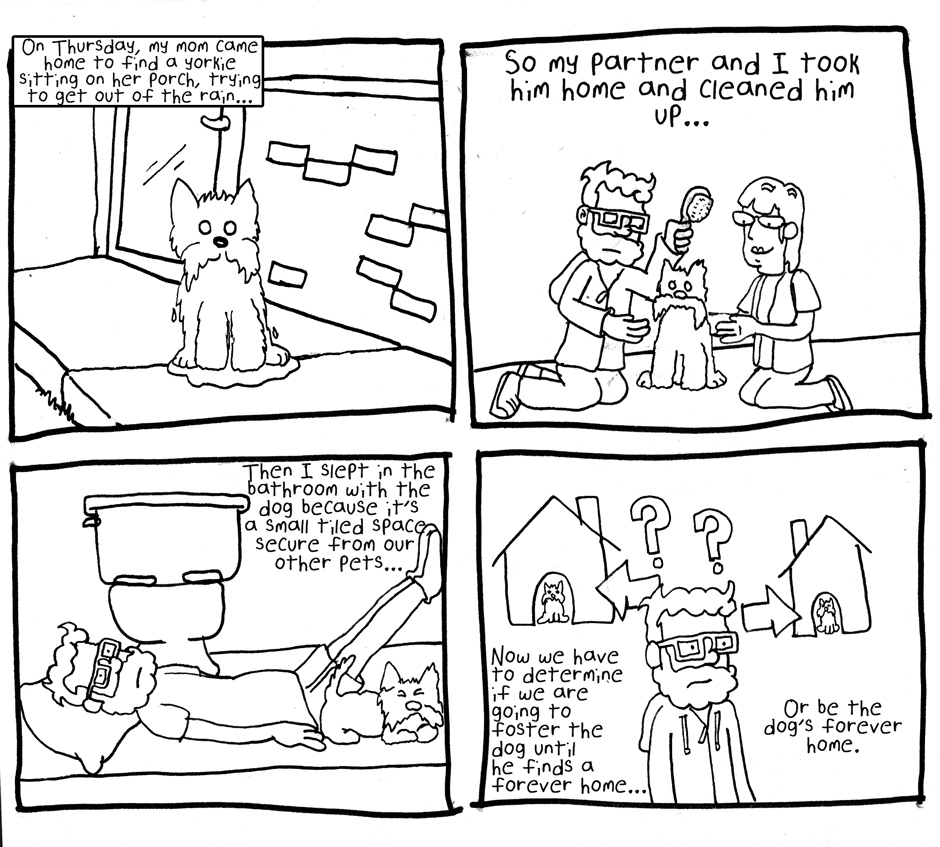 Also this dog is full of energy so I have to keep playing fetch with him. Which is why I didn't have time to color this comic. And why it's going up so late. I have to keep stopping to chase this dog around.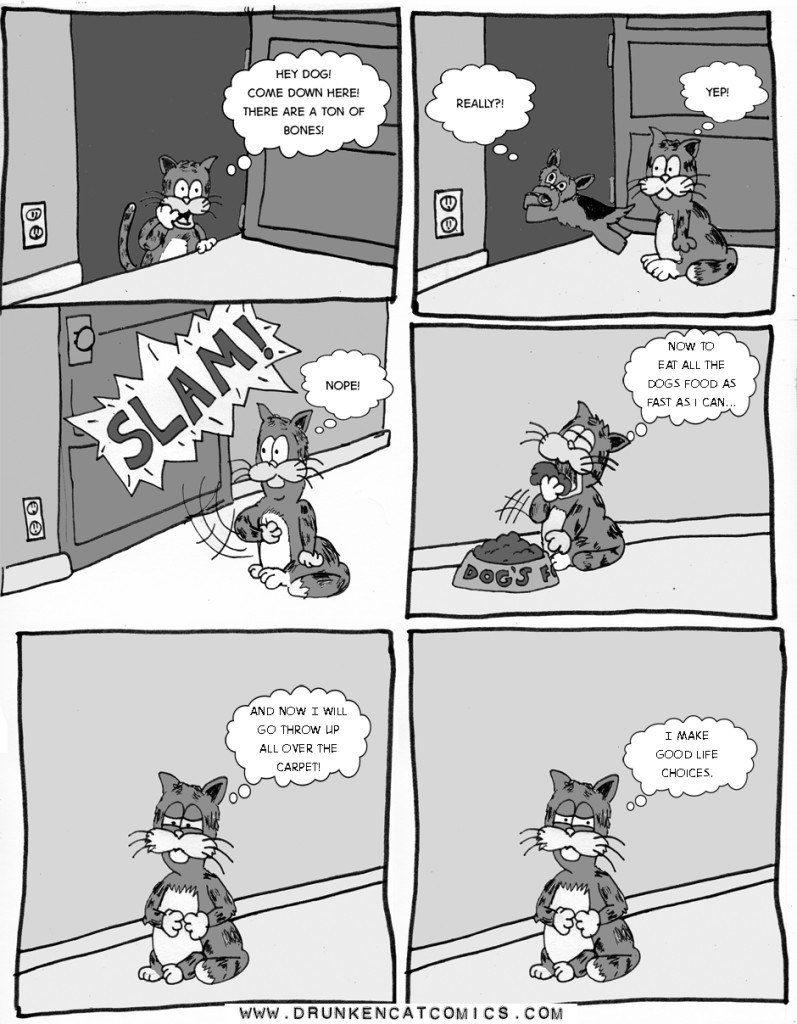 I am still working on a consistent model for my cat characters. That's why this cat looks slightly different in each panel.

This comic's genesis was in a quick doodle I found in my sketch book of a dog in a business suit. I liked how the character looked and the idea of a dog in business casual attire amused me. In the sketch the character looked worried and exhausted, which led me to wonder why, which in turn led to this comic.
The moral of the story: we all work way too hard to make a living… and that dog at the end is lucky.