Posts Tagged depression
28 results.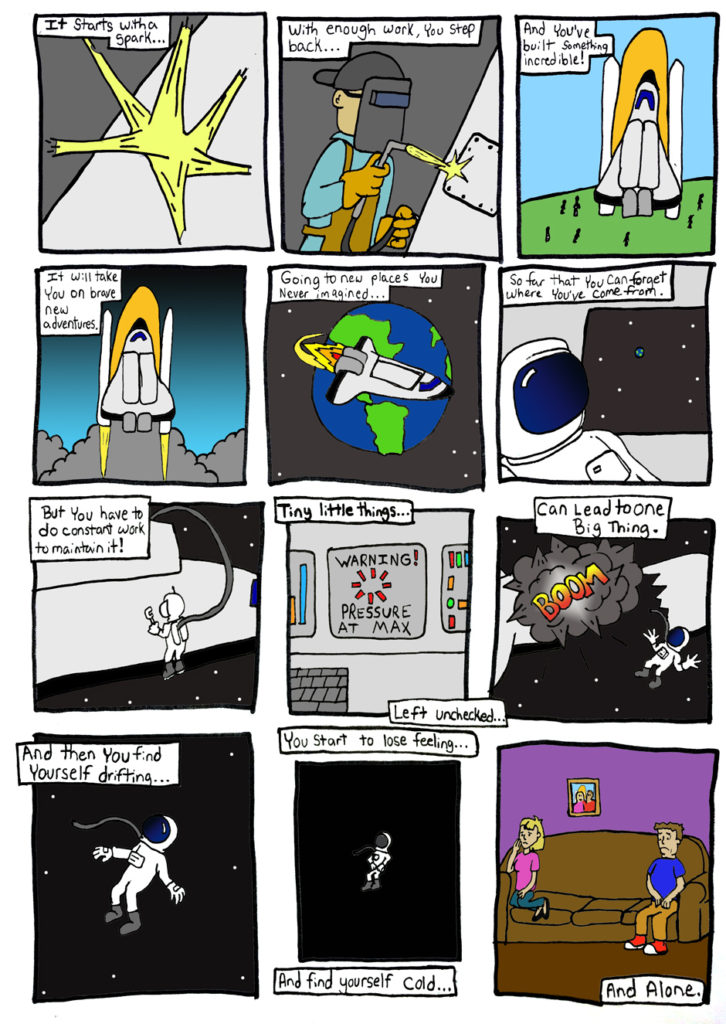 The idea for this comic originated when I was listening to the song "Kill the Messenger" by Jack's Mannequin. There's a line "It's not as cold out here/but come quick I am losing feeling", which I think is supposed to be about moving to a warmer climate to try to escape the pain of a recent heartache. It kind of went from there and as I was drawing started to take on themes from the Blink 182 song "Asthenia".
Relationships, like space shuttles (re-space-tionships?) take work and attention.