Posts Tagged Blirps
15 results.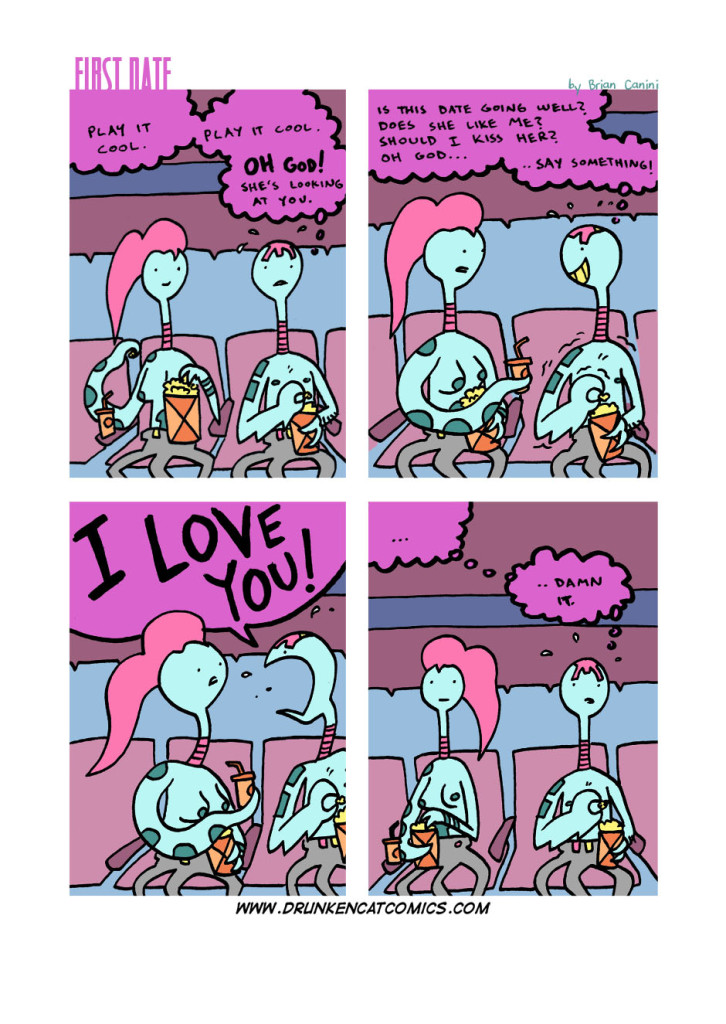 There's something about these awkward monsters that I just love. Plus, they're fun to draw. I think I'm going to call them blirps. I was going to call them blorps, but it appears R. Crumb already beat me to that and used it as a sound effect in Mr. Natural. Oh well.
Some more of these long necked monsters because they're fun to draw. I should probably call them something at some point. Anyway, I find something very amusing about awkward additions to conversations. There's always that one guy in a conversation who's really just dead weight.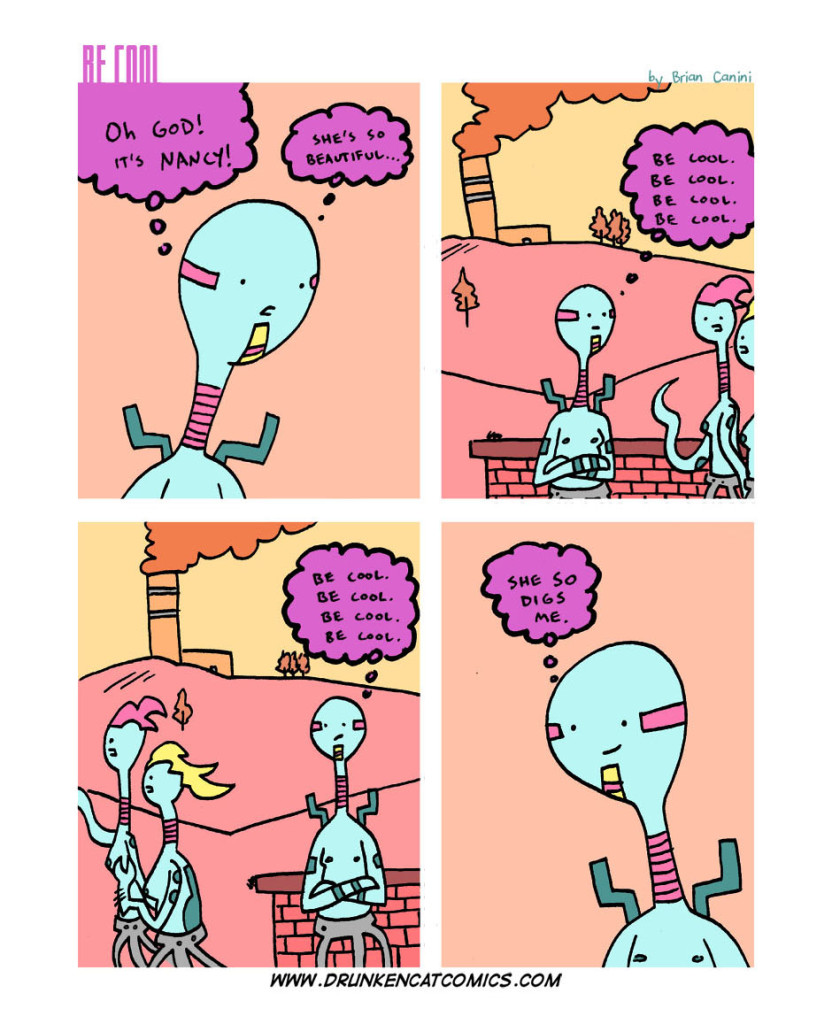 Truth be told, I had a lot of fun drawing the monster-like character in the comic Be Normal so I decided to make another. I really like these long-necked creatures, I think I'll make some more comics with them in it:)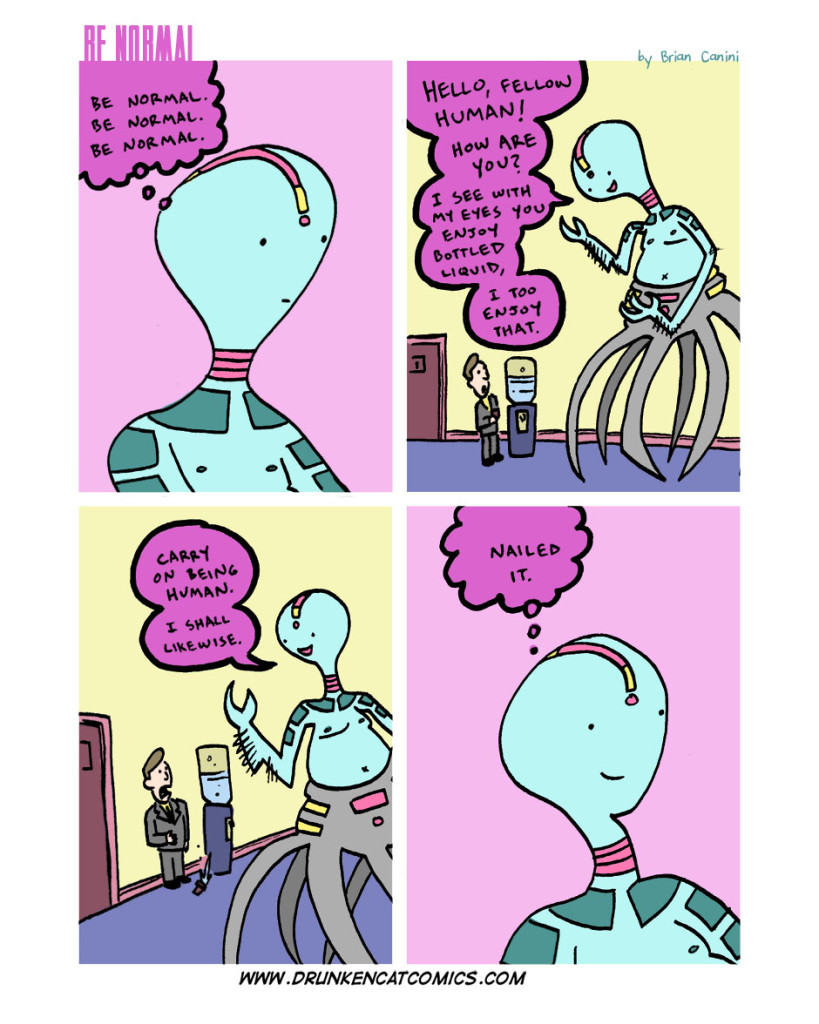 I'm not really sure what this strip is about. I just wanted to draw a weird looking alien-monster and for whatever reason made him thinking "Be normal." The rest just kind of evolved from there. I guess I just thought it was funny to have some weird monster trying to fit in. You can take that however you like it.