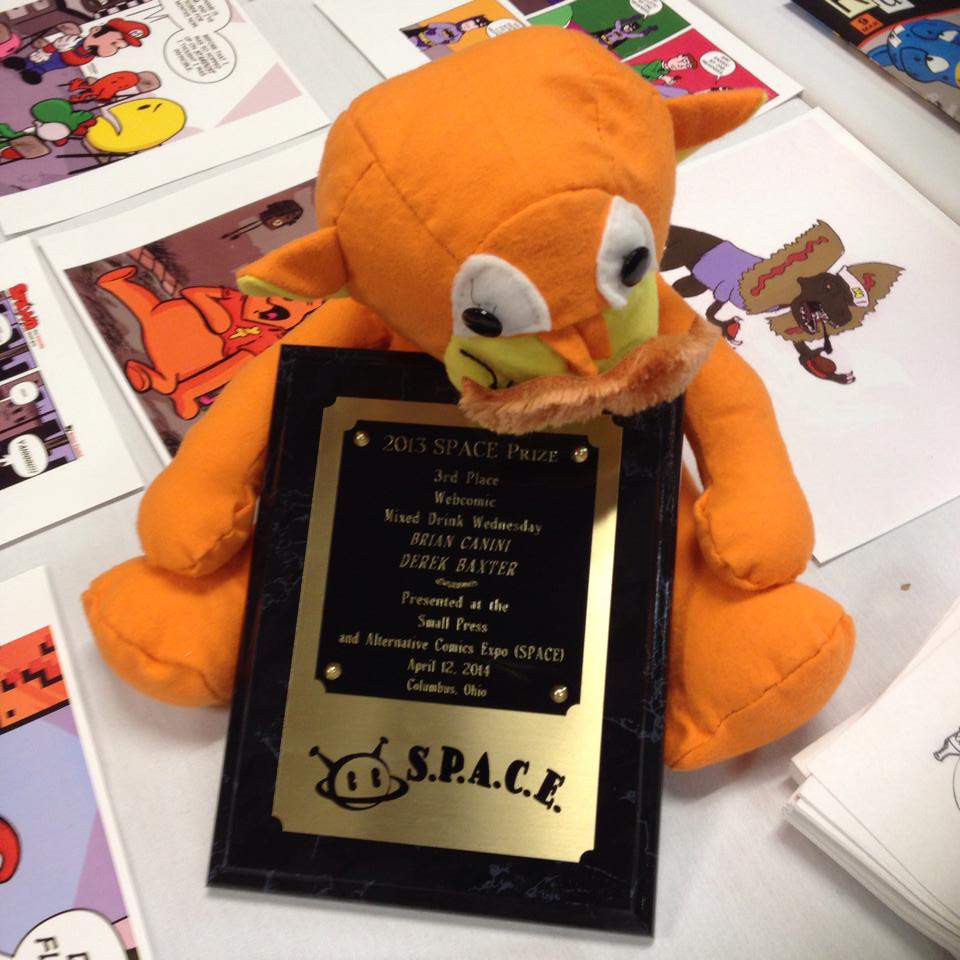 S.P.A.C.E 2014 Wrap Up
4/17/2014
Another year of S.P.A.C.E. has come and gone. And I am very excited to say this was our BEST YEAR YET! We saw some friends from past years, met a lot of new people, got our new books out there and just had a great time in general meeting and chatting with all the S.P.A.C.E travelers. Oh yeah, we also picked up an award for our weekly Mixed Drink comic. So now we can legitimately refer to it as "Award Winning", instead of having to lie about it.
All this positive energy has us pumped to make 2014 even bigger. By the end of this summer, you will see the next in our on going series of foreign language books, along with the next installment in the Ruffians saga. By the end of the year, we hope to have the first issue in a new series out. I won't reveal too much about it yet, but if you picked up Brian's journal comic, Fear of Flying, he does make mention of it in there. We are also looking forward to taking our new "bar" set up on the road some more, and meeting even more comic enthusiasts.
Stay tuned to the site, as I am also looking forward to updating more frequently with posts on the status of our upcoming books and other projects.
Tweet